Today we are going to talk about the best running shoes for seniors. If you are a senior who likes to run, a pair of high quality running shoes are even more important investment than for younger runners.
This is because as we age our joint and ligaments lose natural elasticity and become stiffer and more prone to injury. When we lose the natural shock absorption our joints and ligaments offer, we have to compensate somehow if we want to continue running without pain and injuries.
This is where a pair of high quality running shoes come in to the picture. High quality running shoes will offer shock absorption and cushioning on each step which protects our joints from wear and tear.
Check out this review if you are looking for best walking shoes for seniors
These days the options in running shoes are endless and it can be very hard to decide what you need. The shoe will also depend on your use. If you are an experienced runner that's ran for decades, your choice will probably be different from a casual joggers.
That said, seniors that are physically capable of running or jogging should definitely invest in a pair of high quality running shoes to avoid pain and injuries. No matter at what level you are running.
Let's start by looking at what is it exactly that makes a good running shoe and what special qualities a running shoe for seniors needs to have.
What makes a good running shoe for seniors?
A good running shoe for seniors needs to have few key qualities. Firstly It should be as shock absorbent as possible. Like we established before, as you age your joint and connective tissues become less elastic and can't take as much of a beating than when you were younger. This means we need to compensate with technology if we want to continue running.
Running shoes use different kinds of patented technologies for shock absorption. There are air bags, poly urethane shock absorbers, different kinds of foam solutions etc. In reality it doesn't matter what the technology is. The only thing that matters is if it works.
The next thing we want from a good running shoe is lightweight. Running is hard enough for seniors as is. There is no need to make it harder by incorporating extra weight on your foot. Because the weight is located on the end of your leg it will move a lot and fast. This is why even few grams of unwanted weight can add a lot of work to each step.
Thirdly we want our shoes to be easy to use and put on. Seniors often have trouble with tying their shoes even if they are completely capable of running. This is because decreased mobility in the back, hips and legs can make it hard to bend over and reach to the laces.
Lastly some form of water resistance would be optimal so you can use the shoes comfortably in all weather conditions.
Is running safe for seniors
Before we look at the shoes you might be thinking if you should even be running in older age and if it's safe and healthy for your joints.
We have good news for you. If you are fit enough to run as a senior, running is likely keeping you younger. That study shows that 65 year olds that ran for 30 minutes three times a week instead of walking, had similar walking efficiency to 20 year olds and were less likely to experience age related decline in walking efficiency.
It means that running maintains your walking capability much better than simply walking. This is likely because running requires a certain level of strength to accomplish successfully. Which in turn means that running will maintain or improve muscle strength and mass.
The same effect can be likely achieved with the combination of strength training and low intensity cardio like walking. That doesn't mean you shouldn't run if you like it. It's clearly a good form of exercise for keeping you active and mobile.
If you are a senior looking to get into shape and haven't run in years running might not actually be the best option for you. Running is relatively intensive exercise that requires quite a bit of leg strength, mobility, balance and coordination. If your body is not used to it, it's very easy to get exertion injuries if you don't take it slowly. A fitness tracker like Fitbit can help you pace your training in the beginning. I think the Fitbit Charge 3 is the best Fitbit for seniors.
It might be wiser to start with strength training and lower intensity cardio and include a bit of jogging once you are strong enough for it to feel relatively light. You should always consult your physician before starting a new exercise routine and especially something demanding on the heart like running.
When you feel strong enough to run, it's wise to start a running program for beginners. You can find a good one below (Click the image).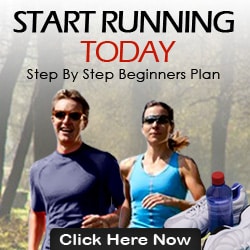 Best running shoes for experienced runners
For experienced runners our recommendation are the Brooks Ghost 11 running shoes. They are super lightweight professional running shoes that feature handmade design and rubbers soles with very good cushioning. They offer a smooth ride from heel to toe and have almost all 5 star rating by customer reviews. You won't be disappointed with these no matter what your running background is.
Best running shoes for casual runners
If you are a casual runner that runs once or twice a week and are just looking for a high quality shoe for maintaining you running ability, our recommendation would be the Brooks Adrenaline
They are a time tested shoe that feature a combination of reliability, solid stability and great cushioning. The offer a good balance between cushioning and stability.
Best running shoes for joggers and walking
For casual joggers and walking our recommendation is the ASICS Mens Gel-Venture 6 R. It's an affordable high quality running shoe that offers probably the best 'bang for the buck' on the market.
It's one of the most popular running shoes on Amazon and have top ratings by user reviews. They feature a light weight synthetic fabric design with a GEL cushioning system that attenuates shocks during each step.
They also feature removable sock liners that can be removed to accommodate a medical orthotic. The outsole is specially designed to offer the best traction for both uphill and downhill running and features durable high abrasion rubber reinforcements on the critical areas.
Conclusion
We hope you enjoyed our tips for the best running shoes for seniors and will try them out yourself. If you have any questions, don't hesitate to ask! Just leave the on the comments section below and we promise to get back to you as soon as possible.
Running is an excellent form of exercise to all ages, seniors included. Because running is a relatively intense exercise, not all seniors can or should run. But if you are one of the lucky ones that have kept good fitness level to older age, you should do your best to maintain your ability and skill to run as it will likely add healthy years to your life.
You can usually safely run at least twice a week for shorter distances and once a week for longer distances. The most important thing is to listen to your body and take any joint pain and inflammation seriously so you don't develop chronic injuries that prevent exercise. So take it easy and er on the side of caution and you will keep your ability to run as long as possible.
If you enjoy reading about strength training, fitness and health related topics for seniors, please subscribe to our newsletter and bookmark this site.
See you next time,
Elder Strength